Over 200 successful BOI-Applications
Successful BOI-Application Made Easy!
Are you looking to expand your business in Thailand and make use of available incentives? Then you need to apply for a promotion by the Board of Investment (BOI). At Lorenz & Partners, we understand the complexities of the BOI process, and our team of experts is here to make it easy for you. With our assistance, you can get your BOI-application approved quickly, hassle-free and a minimum of manpower at your end.
What We Offer for a Successful BOI-Application
Our team at Lorenz & Partners offers the following items for a successful BOI-application:
Preparation and submission of the BOI-application:

Conducting feasibility studies 

Providing legal advice in connection with the company registration and related matters

Financial analysis and tax planning

BOI approval monitoring
Our Successful BOI-Application Projects
Over the years, our team at Lorenz & Partners has successfully helped approx. 200 businesses to get their BOI-applications approved. Some of our successful BOI-application projects include:
A manufacturing company that received BOI approval for its new plant expansion

A software development company that obtained BOI incentives for its research and development efforts

A hospitality company that received BOI approval for its new resort development
How Our Successful BOI-Application Process Works
Our BOI-application process is designed to make it easy for you to get your business approved. Here's how it works:
Step 1: Consultation – We will discuss your business goals and assess your eligibility for BOI incentives.

Step 2: Planning – We will create a detailed plan for your BOI-application, including all necessary documents and timelines.

Step 3: Submission – We will submit your BOI-application to the BOI office on your behalf.

Step 4: Project Interview – we prepare the project interview together with you and join the appointment

Step 5: Approval – We will monitor your BOI-application progress and keep you updated on any developments.

Step 5: BOI Incentives – Once your BOI-application is approved, we will help you maximize your BOI incentives.

Step 6: We will assist you with the BOI reporting and the implementation
We are a member of the American Chamber of Commerce in Thailand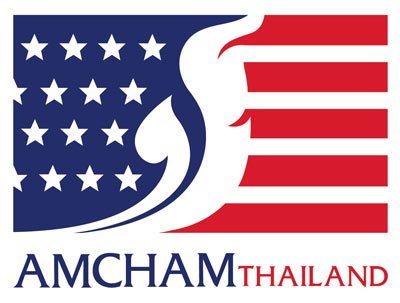 Start Your Successful BOI-Application Today
Ready to take your business to the next level? Fill out the form below to get started on your BOI-application with Lorenz & Partners. Our team of experts will be in touch to guide you through the process and answer any questions you may have. Don't wait, start your successful BOI-application today!
At Lorenz & Partners, we are dedicated to helping businesses like yours succeed. Contact us now to get started on your BOI-application and take the first step towards achieving your business goals.